Bio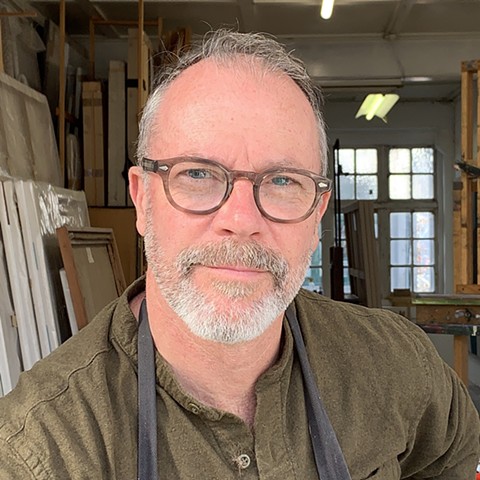 Matthew Browne studied at Camberwell College of Arts in London, gaining a Bachelor of Arts (Honours) in Painting in 1982. Further studies in New Zealand at Elam School of Fine Arts, University of Auckland, led to a Master of Fine Arts (Honours) in 2000.
Browne has exhibited his work widely throughout New Zealand and the UK. His work is represented in private collections in New Zealand, UK, Australia, Denmark, Singapore, Canada and the USA. Public collections include the Parliamentary Collection, Wellington, The Royal Overseas League, London and The James Wallace Arts Trust, Auckland.
Browne says of his work "I see my painting and sculpture as a way to encourage and make visible those metaphorical images and sensations that normally reside deep in the unconscious". He likes to believe that he is embracing the Rudolf Arnheim statement that "Truly productive thinking takes place in the realms of imagery". He also sees his position as one aligned with the Surrealist and poet, Guillaume Apollinaire, who defined this as "Pure psychic Automatism"...and "...the true process of thought".
Browne began his teaching career in 1988 when he was invited to teach Painting, Colour Theory and Practice, at Chelsea College of Art & Design, London. Since re-locating to New Zealand in 1991, he has continued to teach drawing and painting across all levels in both the community and tertiary sectors. Most recently, he has opened his own art school offering a selection of part-time courses in drawing and painting. Browne School of Art is located in the inner Auckland suburb of Grey Lynn.